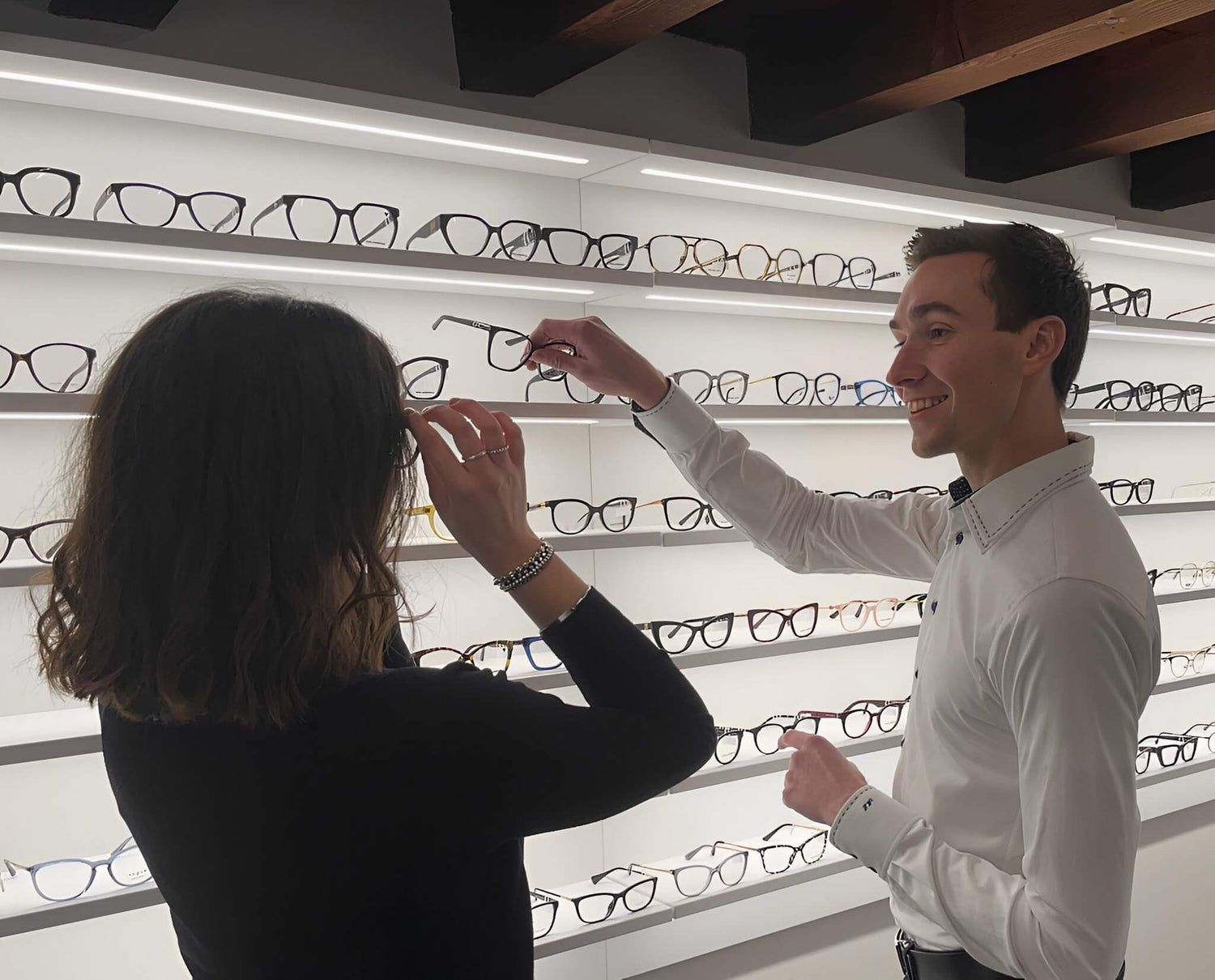 We look forward to seeing you in Carpi to find your next sunglasses or eyeglasses.
Shop
Corso Manfredo Fanti 25
41012 Carpi (MO)
Phone: 0598771096
Email: info@maxibrillian.com
All contacts -> click here
Opening time Store
Monday – Thursday: 9:30 - 13:00 | 15.00 - 19.30
Friday – Saturday: 9:30 - 13:00 | 15.00 – 21.00
Sunday : 9:30 - 13:00
Warranty of Quality

 

✓ 3 year guarantee for all new glasses

✓ 2 year guarantee for cases

✓ 2 year guarantee for chains

SALE OF USED GLASSES TO MAXI-BRILLIAN

If you have a pair of glasses you no longer use, sell it to us.

CONTROLLED QUALITY

Each eyewear sold has passed a double quality check.

GREAT CUSTOMER SERVICE

We are available to always find a solution to your requests.

EYE TEST

Our specialized opticians are available to measure your vision with the most advanced technologies.

LENSES WITH SATISFACTION GUARANTEE

If you can't get used to the vision or the lenses don't satisfy you, come to the store to find the solution for you.

SPECIALIZED CONSULTANCY

With consultancy all customers receive advice according to their needs.

FREE ASSISTANCE

For our glasses we reserve a wide and continuous assistance free. You can use it at any time.